With the advent of a large number of device types — from PCs to smartphones and tablets — there was a need to ensure the data's accessibility. Cloud storage services, that is, remote servers, have coped with this task perfectly.
Instead of constantly copying information from one device to another and using flash drives, one can access files from any convenient gadget, provided there is an Internet connection. Dropbox, developed by two students of the Massachusetts Institute of Technology in 2007, was among the first cloud storage services.
What Is Dropbox?
Dropbox is a storage service created to keep user information in a cloud, that is, on the remote servers, which a user can access from any device connected to the network. Data on such servers are repeatеdly copied, so the possibility of their loss is minimal. Any file type can be stored in the cloud service, be it text, video, or audio.
Via the Dropbox client, a user creates a separate folder on all their devices to directly connect it to the cloud. Any file placed in this folder is thereby automatically uploaded to the cloud storage and synchronized. The user can open this folder and view the files from any device anywhere in the world at any time. The only condition is to have Internet access.
The Dropbox Features
The service is often used for collective working with documents. One can create a group there, assign each a specific role of each participant, and set the boundaries of their rights.
The noteworthy extra features of Dropbox include:
Sharing a link to an uploaded file. To share a file, one does not have to grant access to it. It is enough just to copy a link from the list of uploads.
Backup storage. This feature is used by most Dropbox clients.
File recovery. The service keeps an upload history. So an accidentally deleted important document can be easily restored. Dropbox features a recycle bin where deleted files are stored for 30 days. It is also possible to restore previous versions of documents, which is very important when working with them.
Not to get confused about the changes made and different versions of files, Dropbox allows one to keep a log in which records information about all the actions of users who have access to the cloud.
The service allows one to connect various compatible web applications, which significantly expand its capabilities. It is also possible to move the information to other cloud storage.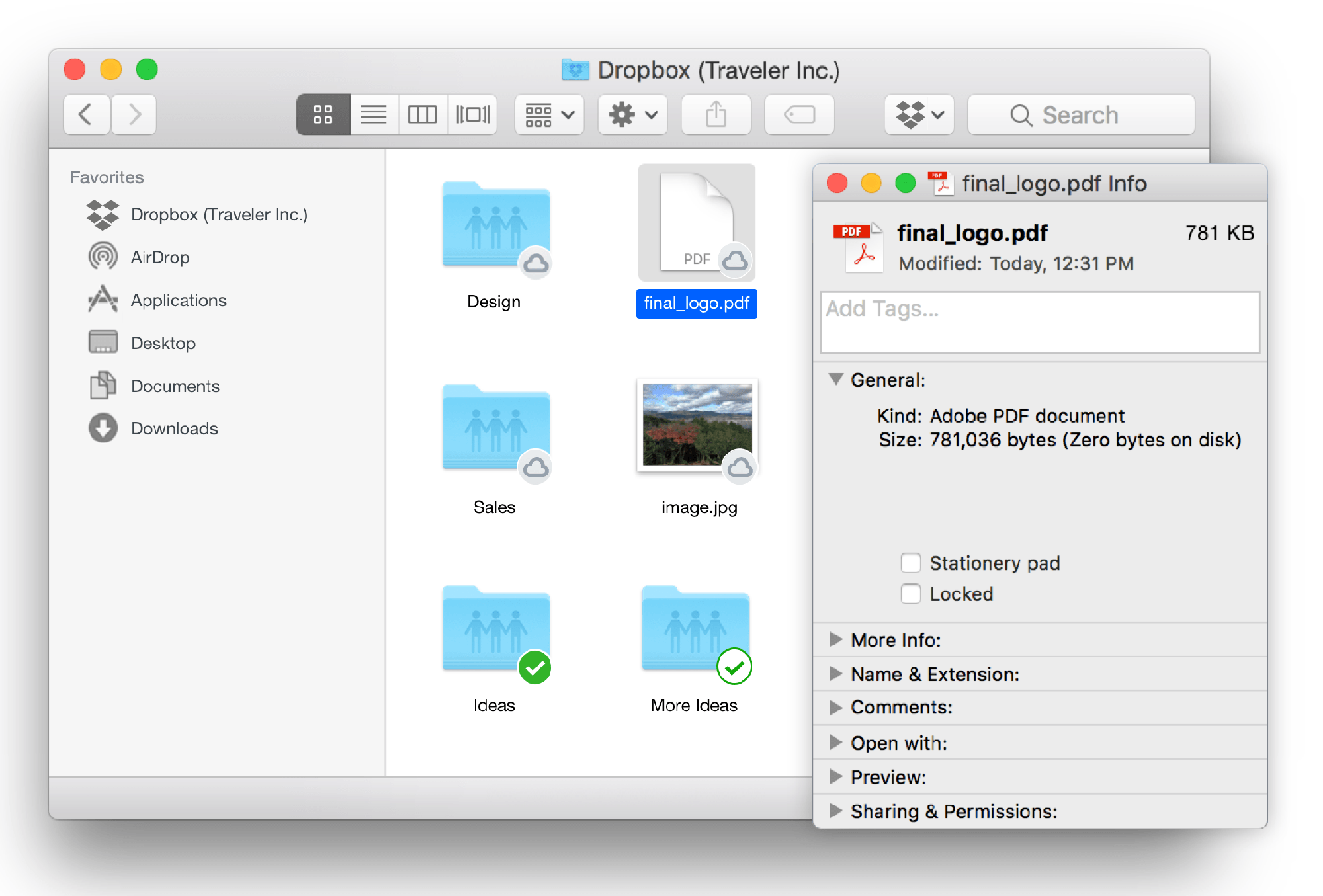 Main Pros and Cons
Dropbox, being one of the oldest cloud storage, has managed to gain a reputation among users. Its architecture has become a standard for many modern file-sharing applications. Among the main pros of Dropbox are:
A very simple and user-friendly interface.
The support for most file types, from text to PDF.
The possibility of adding folder descriptions.
Proper data synchronization on all user devices.
The service utilizes several layers of information encryption and two-factor user identification, which can include both a PIN code and a USB key.
The possibility of installing on any device, as there are both mobile and desktop versions of the app.
The most significant cons of Dropbox are considered a too limited storage space and an unreasonably high price of its extension.
NOTE! The Dropbox service provides each user with 2 GB of storage space for free. A paid subscription allows one to expand it to 2 TB.
One can expand the storage space for free by attracting other users. Dropbox is ready to give an additional 500 MB of free space for each new user. The Dropbox service is a great opportunity to keep the most important information permanently on hand without having to fear losing it if the drive is damaged.