Most of today's users prefer to store data in cloud repositories, which provide full access to information from anywhere in the world at any time. One of such clouds is the pCloud service focused on increased privacy.
What Is pCloud?
pCloud is a special software for uploading, synchronizing, and storing files in the form of a virtual HDD. A user can access the downloaded information from any device connected to the service.
NOTE! A unique feature of pCloud  from other storages is the offline mode. After setting the required synchronization parameters, a user can access the data even without an Internet connection.
Managing and sharing data via pCloud is quite easy. When uploading, each file is indexed and thereby becomes searchable. One can find a file either by its name or by type and format.
A Unique Business Model
People usually have to pay monthly or annually for extra storage space in a cloud. That is, while a user pays for the next month, they can use additional gigabytes. If they stop paying, they lose access to advanced features of a service. The developers of pCloud considered this wrong and were the first to offer users to purchase a lifetime subscription to the cloud storage services.
NOTE! pCloud provides its newly registered users with 10 GB of storage space for free.
Thus, for an amount slightly exceeding the cost of annual access to other cloud repositories, a user can enjoy a permanent expansion of free space. This is a one-time payment — after paying once, one can use pCloud for life. Clients initially reacted to the offer with disbelief but subsequently appreciated it. Now the service can boast more than 11 million registered accounts.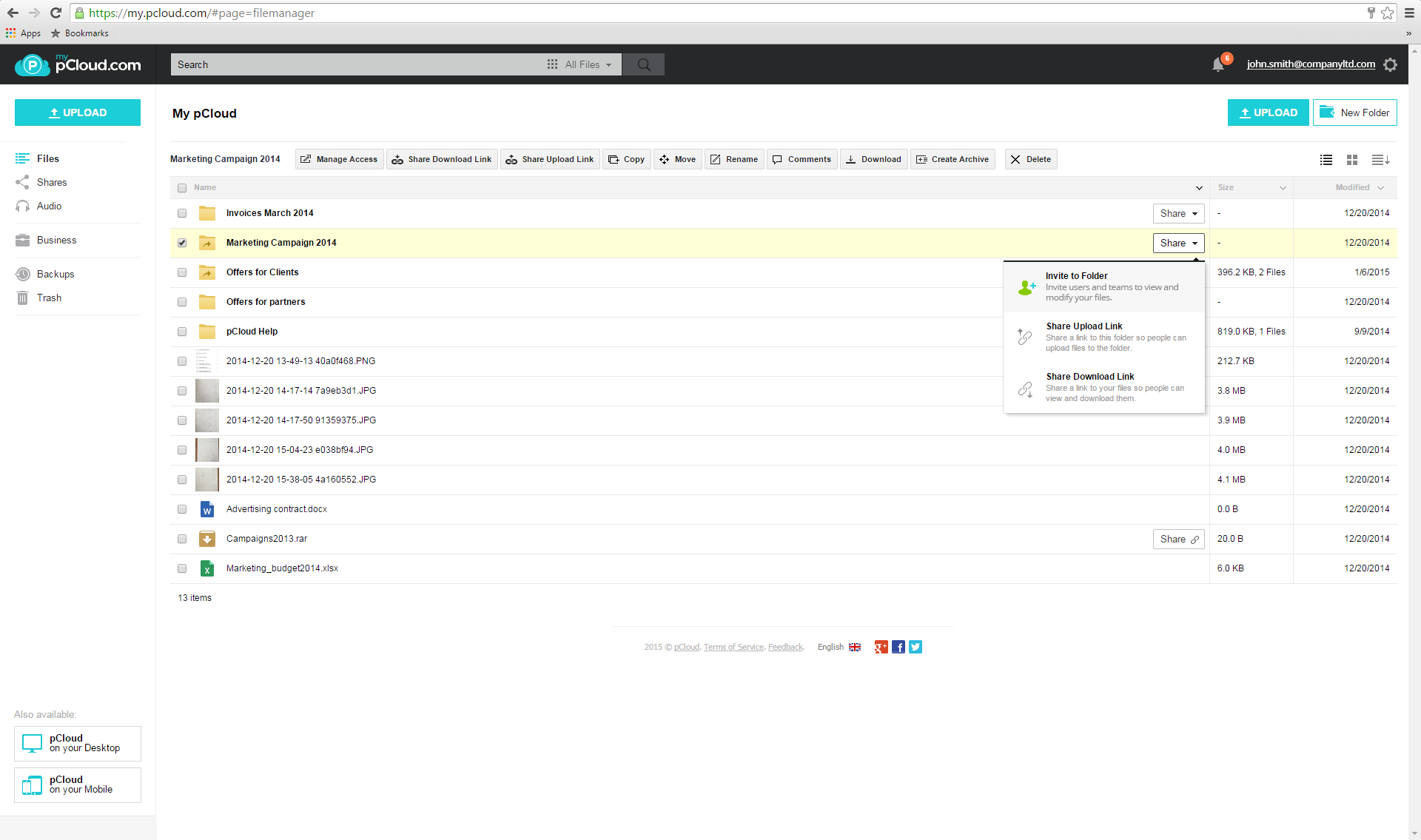 The Most Reliable Protection
Files stored in the cloud are protected from loss by repeated copying on the remote servers. User-side encryption is utilized to increase security with the help of the pCloudCrypt function. All the data uploaded to the cloud service is encrypted.
The policy of pCloud implies zero-knowledge privacy. According to its requirements, encryption keys are available only to a user and are not stored on the servers. pCloud does not have access to the data of its clients.
The Features of pCloud
The cloud service has several useful functions:
File recovery. Deleted data do not disappear but are stored in the recycle bin for several days — from 15 to 30, depending on the selected tariff.
It allows one to restore previous versions of files. If it is necessary to return a document to its previous status, one needs to use the rewind function and switch to the older version of the account.
Photo backup. After a photo is taken, pCloud automatically uploads it to the storage. One can also connect social media accounts to the service, and the pictures and photos uploaded there will be copied to the storage as well.
Storing of and listening to music. pCloud features a built-in music player that allows one to listen to music either directly from the cloud or synchronized devices.
The possibility of uploading any number of files. The upload speed depends only on the quality of an Internet connection.
pCloud is suitable for users who value a user-friendly interface and favorable offers and also would like to enjoy high-quality data protection and privacy.