Users nowadays store a huge amount of digital information, access to which may be required at any time. The memory of a PC or smartphone often cannot contain such a volume, and then Yandex.Disk comes to the rescue.
What Is Yandex.Disk, and What Functions Does It Feature?
Yandex.Disk is a convenient cloud storage service that belongs to the popular Yandex ecosystem. It allows one to keep information on a virtual server called a cloud without having to do that on a device. Yandex.Disk is most often used to transfer files to other users and synchronize data on different devices.
Yandex.Disk was first announced in 2012 and became the successor to Yandex's narod.ru repository. The service performs a large number of different functions. It allows one to:
Edit text, add notes.
Work with spreadsheets.
Create links to uploaded files and share them with other users.
Generate a QR code.
Create folders to organize the stored data.
Save and send screenshots.
Manage mail and resources of other applications.
NOTE! Yandex.Disk allows one to store up to 10 GB of data for free. One can enlarge the useful space by a subscription. Besides, the service often held promotions that provide users with an opportunity to win extra gigabytes.
The web interface of the service is simple and intuitive. One can sort files by date or type in folders and subfolders. Each of the documents saved can be marked as private or public. In the first case, it will be hidden from other users; in the second, the service will generate a link that can be shared.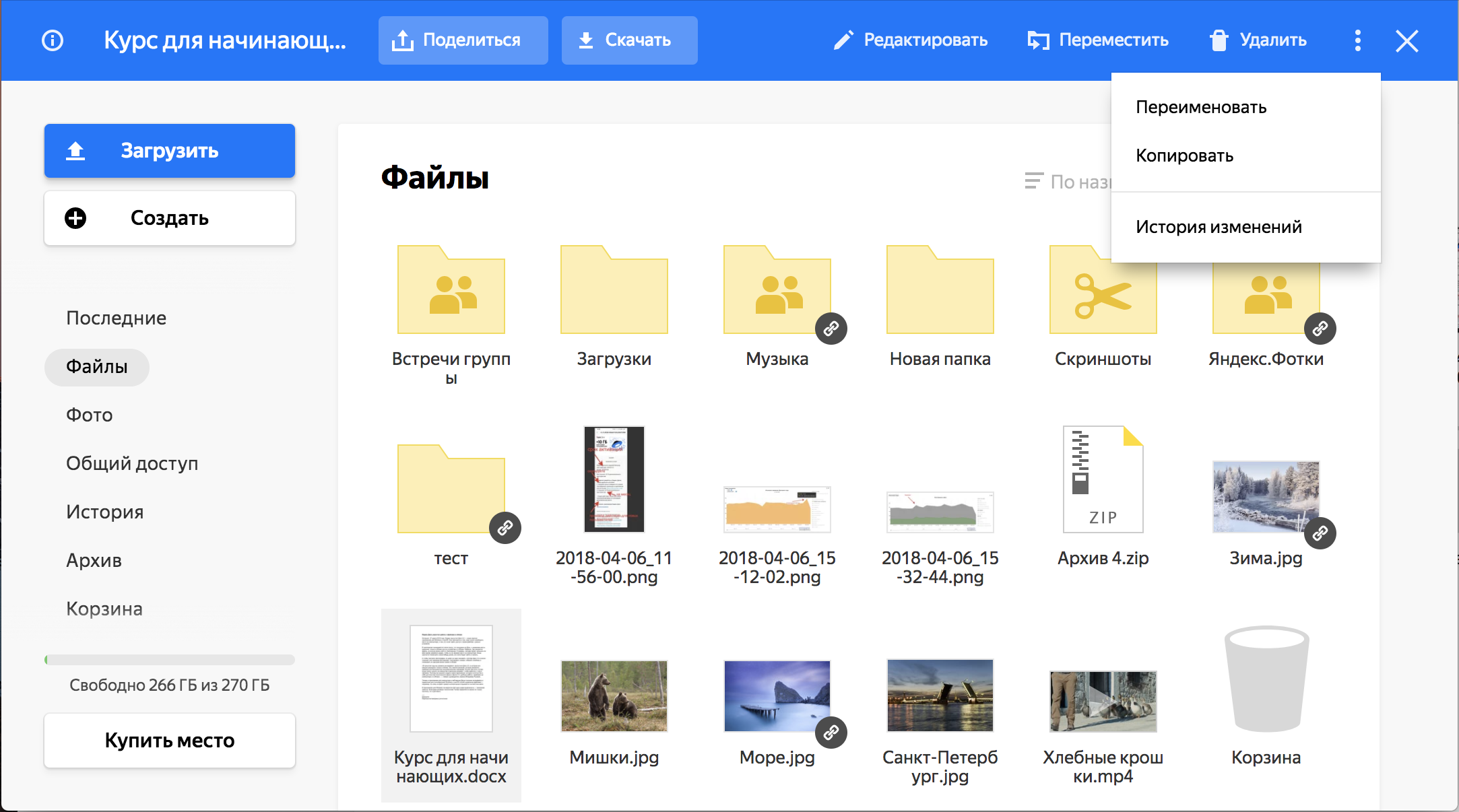 How to Access Yandex.Disk
Yandex.Disk is available to users who have an account on the Yandex service. To get it, one needs to create a mailbox on the yandex.ru website and specify a username and a strong password. A Yandex mailbox is only required to log in to Yandex.Disk, it is not necessary to use it all the time.
To use the service comfortably, one can immediately download a special application to a PC or smartphone. It is perfectly optimized for working with files and is suitable for uploading large amounts of data. The Yandex service allows one to create multiple accounts and, if necessary, switch between them without entering a password.
The Advantages
Compared with other cloud repositories, Yandex.Disk can boast the following advantages:
The service automatically checks uploaded files for viruses and removes malware, warning a user about the danger. The connection to the server is encrypted.
One only needs a stable Internet connection to use Yandex.Disk. Access to the cloud storage is possible from any device, be it a PC, tablet, or smartphone.
The service supports various file formats and applications. To open a text file or an image, one can use the viewing mode without having to download a document.
The possibility of collective work. By marking a document as public, one can share a link to it, giving others access to the contents of Yandex.Disk.
Only the volume of uploaded files is restricted; their storage time is not limited.
Documents can be sorted by placing them in different folders.
NOTE! Files can not only be uploaded from a PC but also created directly in Yandex.Disk. This applies to text documents, tables, diagrams, and presentations.
Yandex.Disk will save valuable information in the event of a computer malfunction and significantly expand the space that can be used to store various files.